Trader Tony's Tape Dungeon Catalog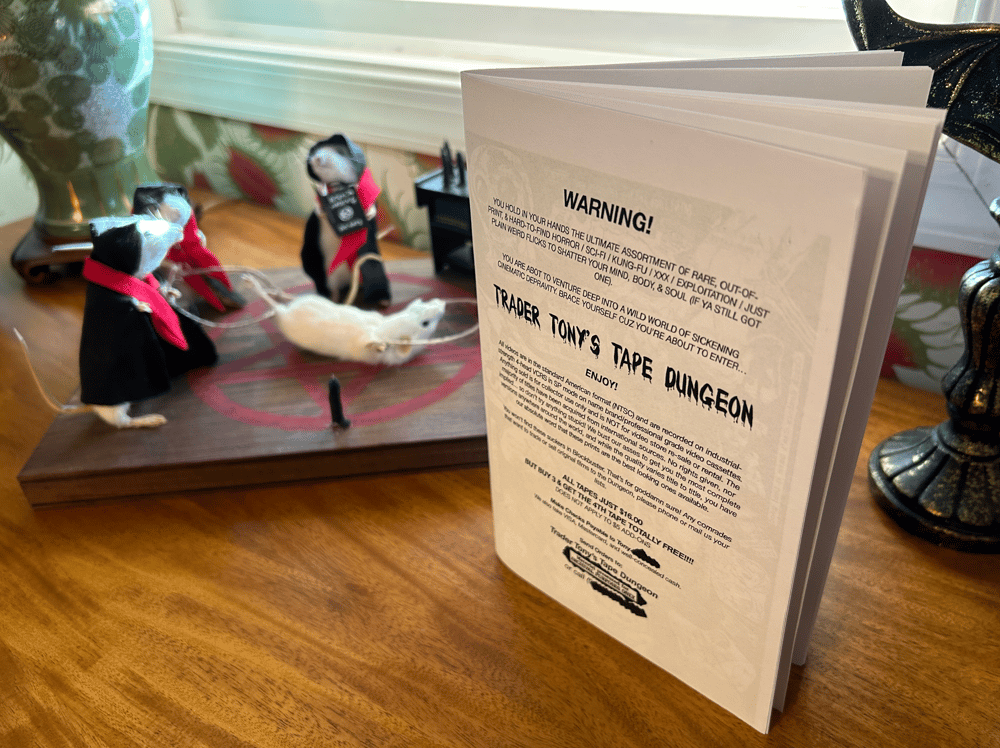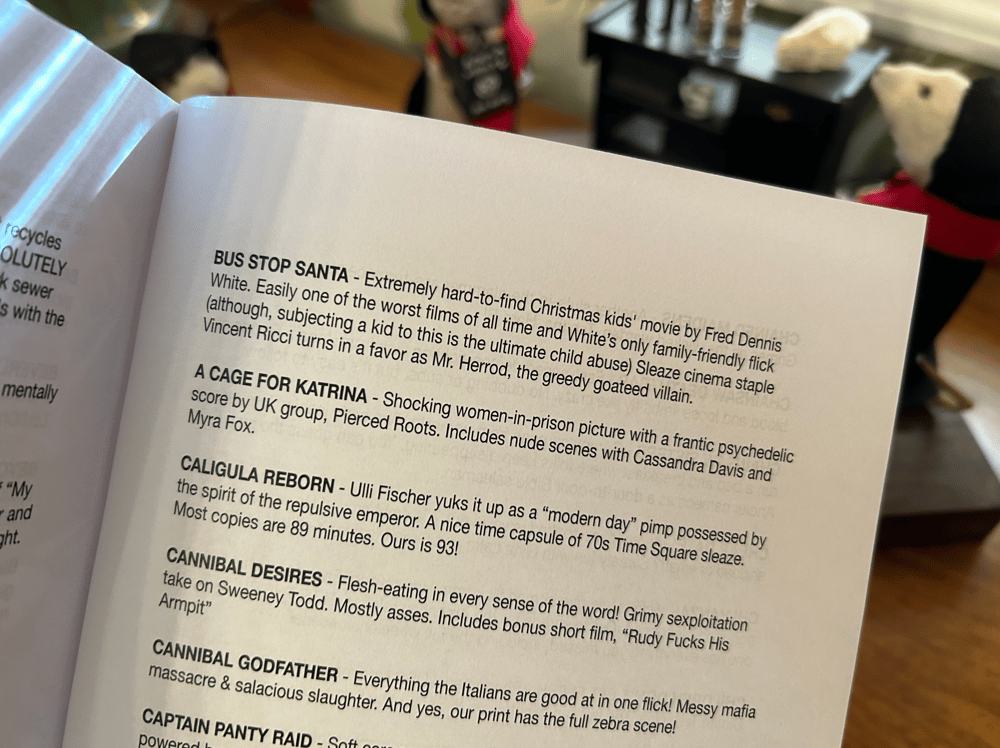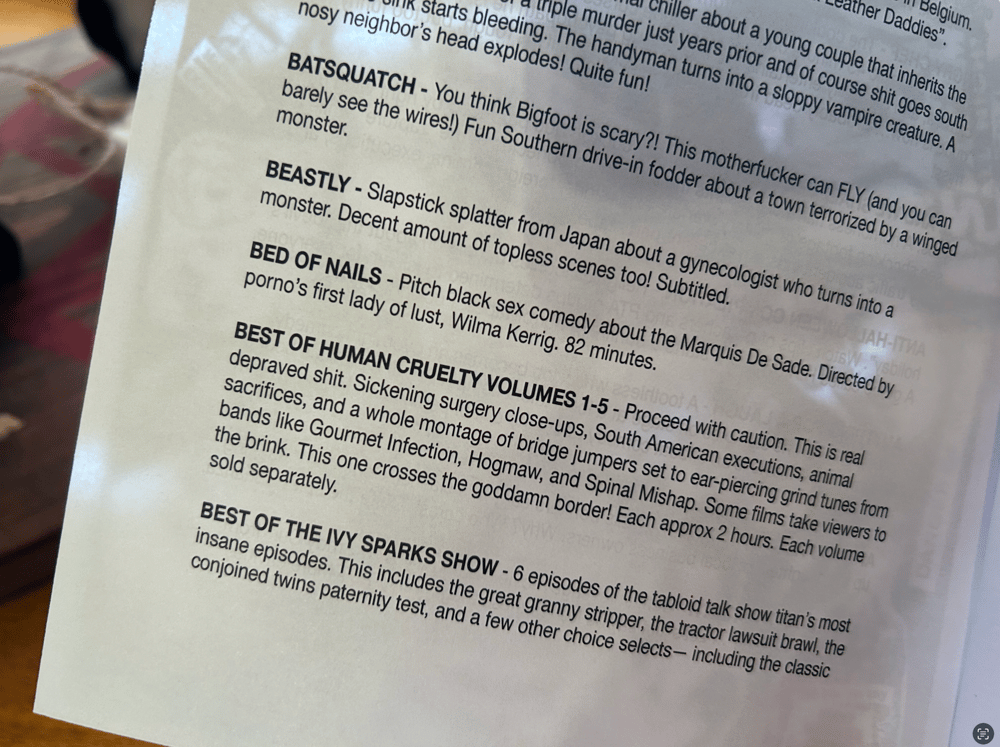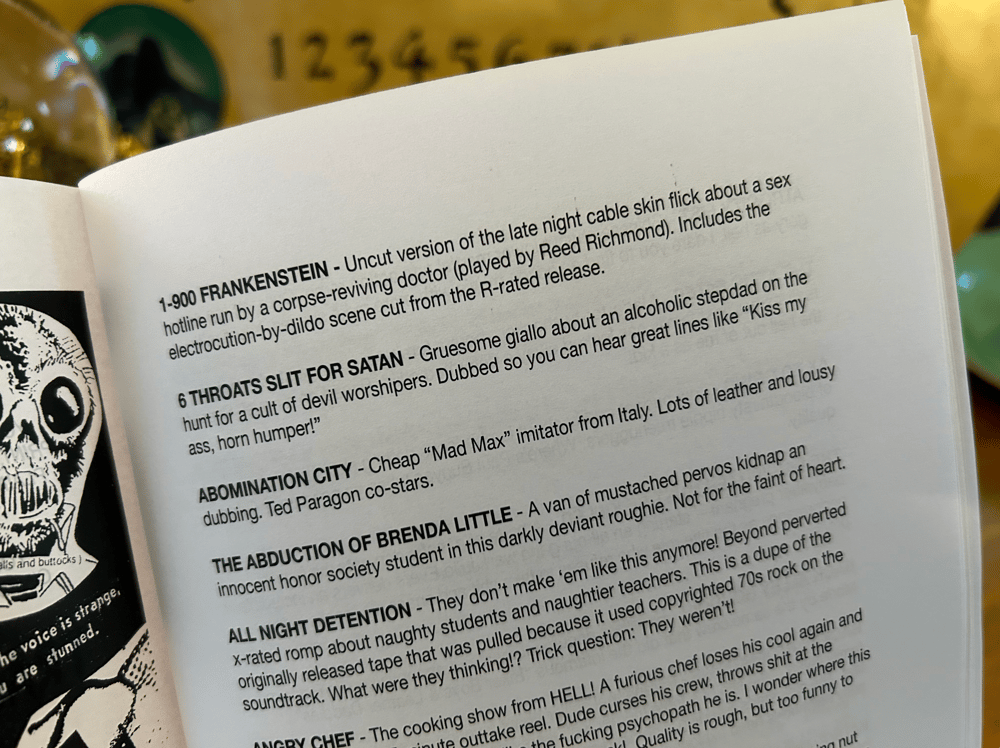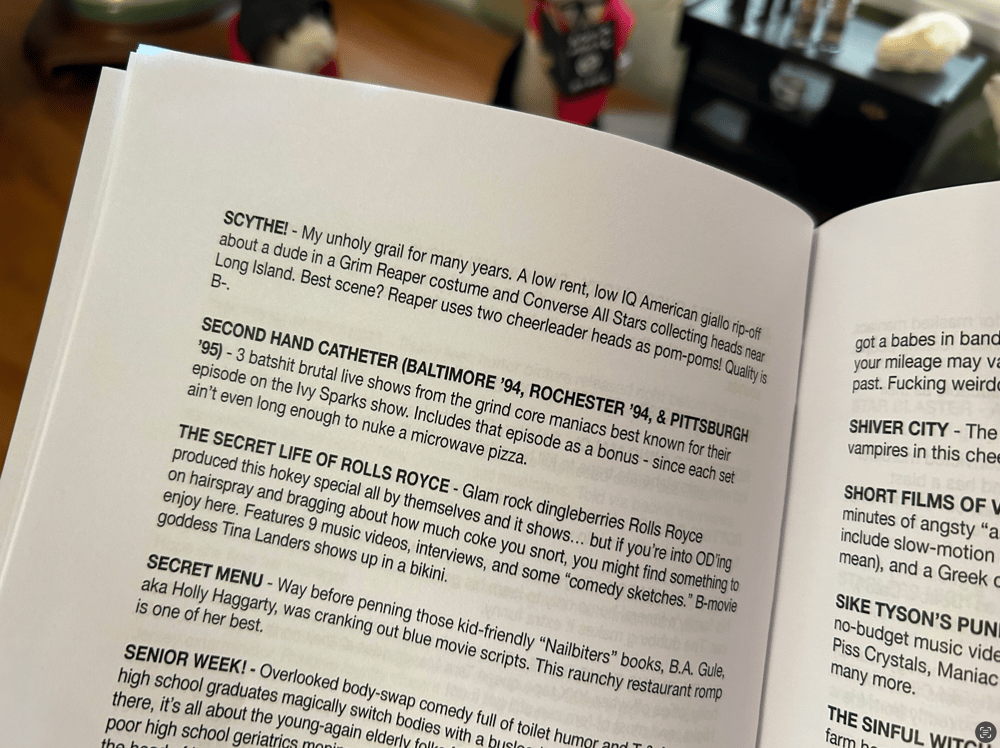 Available on our site for ONE WEEK ONLY, it's Trader Tony's Tape Dungeon catalog—the infamous mail order movie inventory from one of 1990's most bad ass bootleggers.
Flip through these filthy pages and read Tony's 350+ colorful descriptions and razor sharp witticisms on titles like Claws of the Lava Goddess, Abomination City, Mr. Werewolf, Sister Ingrid is Unpure, and many, many more.
Horror! Kung-Fu! Sci-fi! Sleaze!
You'll wish these tapes were all still available for purchase, but since Tony did his time for violating an obscene number of copyright laws, he can only sell you the "Out There Halloween Mega Tape"... for now, at least!