Out There Halloween Mega Tape (aka WNUF Halloween Sequel) Bundle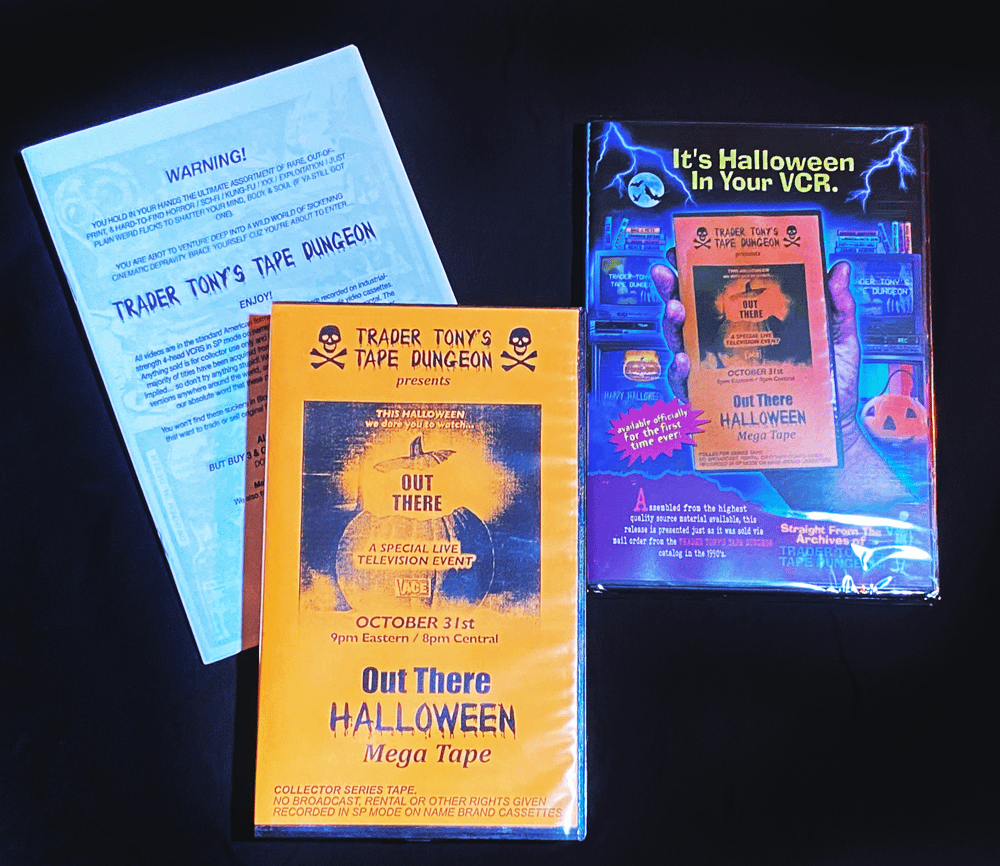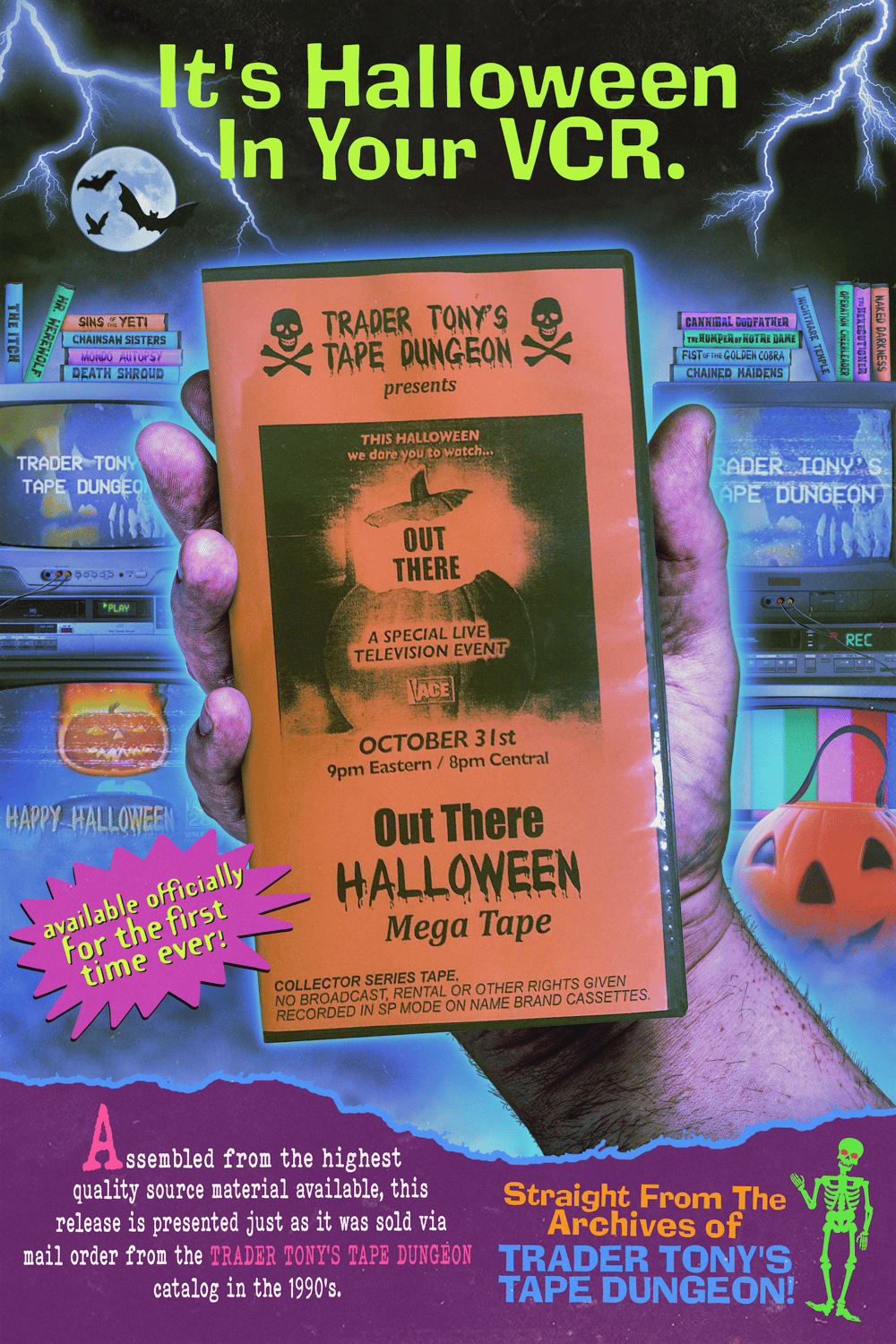 Pick up your copy of the Out There Halloween Mega Tape just how its original bootlegger, Trader Tony intended… on VHS!
Plus! As a bonus, we'll throw in a copy of his infamous mail order catalog.
Flip through these filthy pages and read Tony's 350+ colorful descriptions and razor sharp witticisms on titles like Claws of the Lava Goddess, Abomination City, Mr. Werewolf, Sister Ingrid is Unpure, and many, many more.
Horror! Kung-Fu! Sci-fi! Sleaze! You'll wish they were all still available for purchase.
Just don't wait to order your tape cuz our VHS tapes were set to a limited run of 300—and when they're gone, they're GONE.
This bundle also includes the DVD with special features.
SPECIAL FEATURES (DVD):
Audio commentary with Trader Tony
Purple Stuff Podcast picks their favorite commercials
Immortal Dagger's "Sacred Decapitation" music video
Free U.S shipping. If you're outside the United States, check international shipping rates before ordering!