Aurora Gorealis Art Prints by Devon Devereaux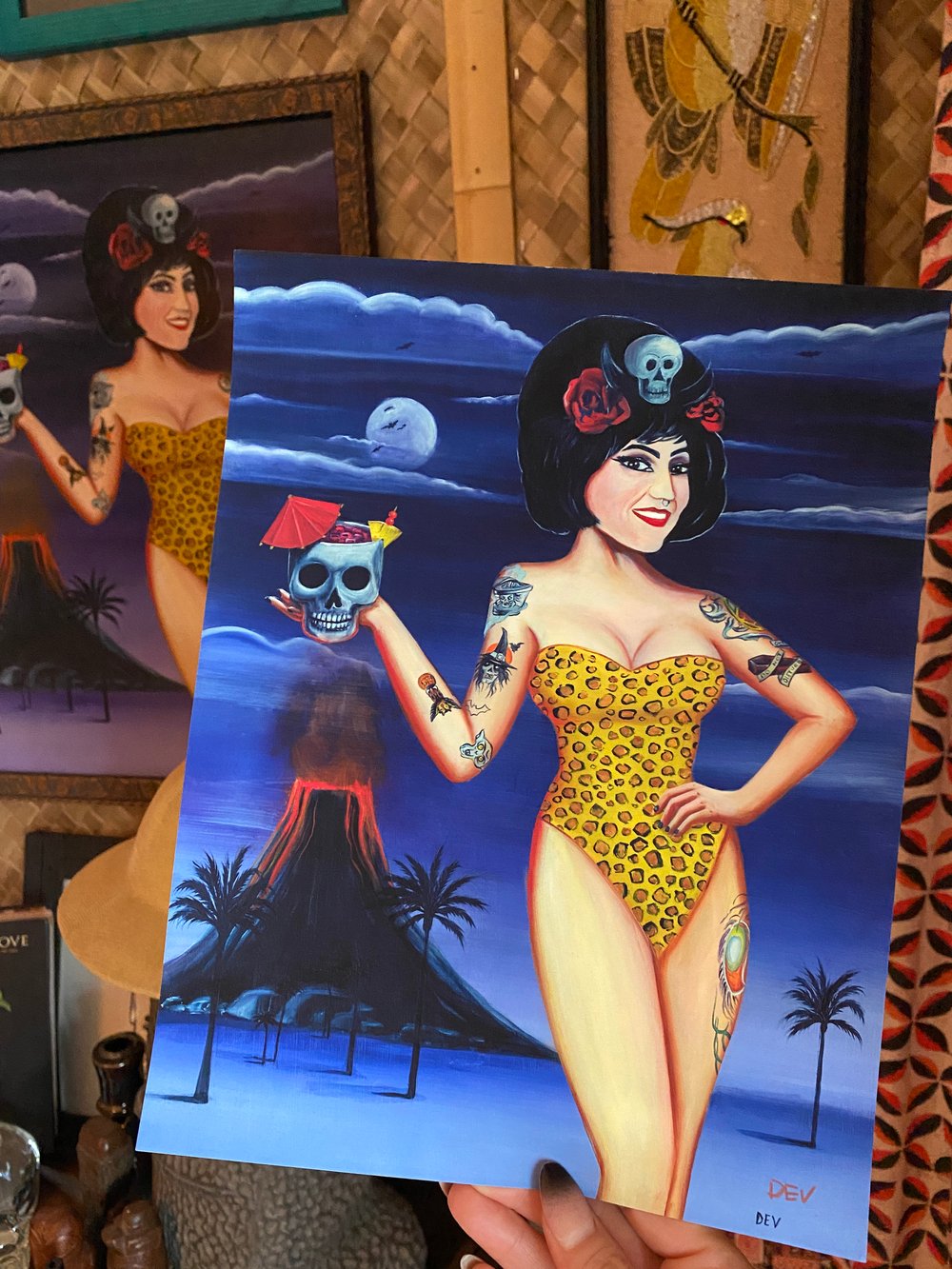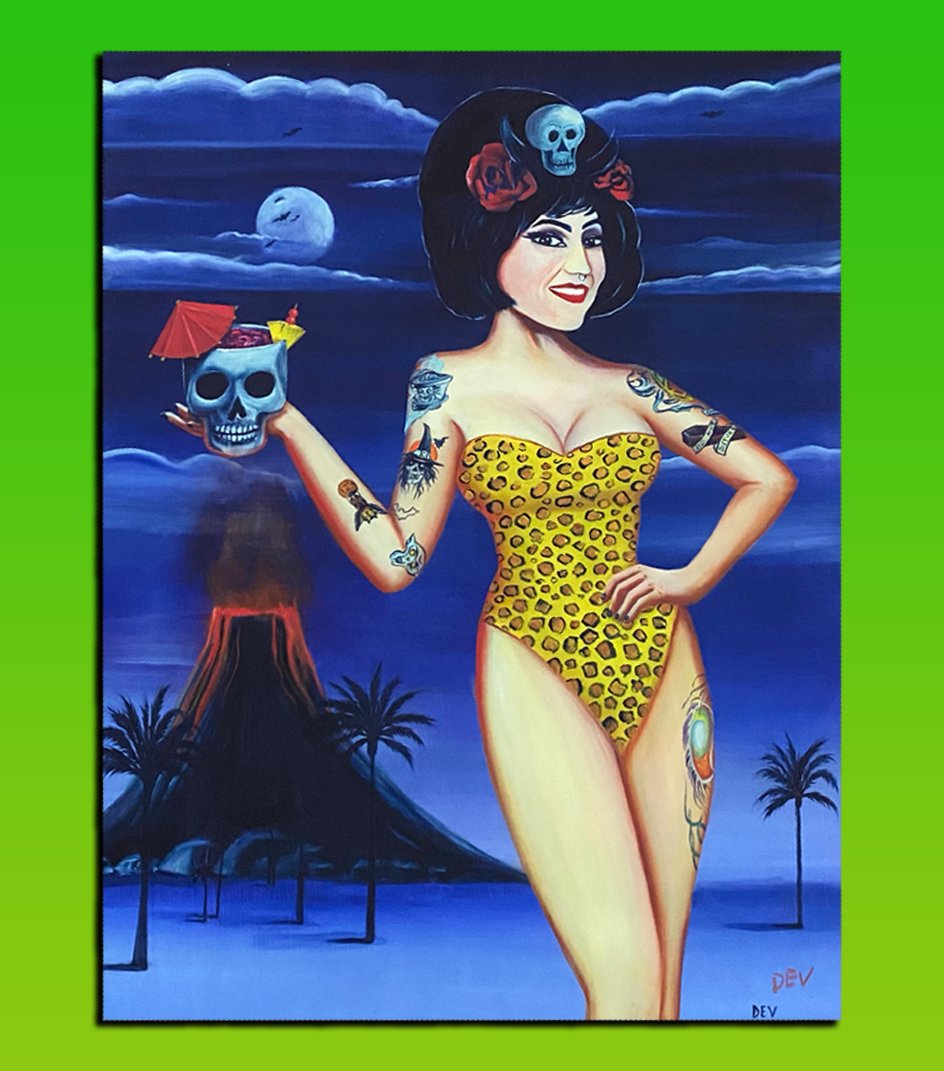 A couple of years ago, Aurora's loyal partner and man's best friend, Party Werewolf, commissioned an oil portrait from one of our favorite horror/tiki artists, Devon Devereaux. While we can't ship you all a giant oil painting of Aurora, we have the next best thing—a gore-geous giclée print!
8.5 x 11 unframed high quality digital print on watercolor paper. Leave a note if you want it signed by Aurora!
Free U.S shipping. If you're outside the United States, check international shipping rates before ordering!